Do you know Top 4 Technology Trends For PT Practices In 2023? Since the COVID-19 lockout, both patients and practitioners are more aware of the potential benefits of healthcare technologies. Recent papers claim that physical therapy outcomes are becoming better and quicker over the world as a result of medical standards. Technology like physiotherapy practice management software, in addition to the obvious benefit of always being in touch with a physical therapist, also motivates patients to take control of their own symptom treatment.
One of the best examples of how control is handed over from the physical therapist to the patient is self-testing. Modern software now allows smartwatches and EHR to communicate directly in order to assess heart rate and monitor exercise performance. Self-management can greatly aid the vital field of physical therapy in terms of improving care. In this article, You'll get to learn about the four most recent technological developments in physical therapy and how they will affect your business in the coming years.
Read More:WhatsApp to introduce Audio Status
#1 Physiotherapy Practice Management Software
Top 4 Technology Trends For PT Practices In 2023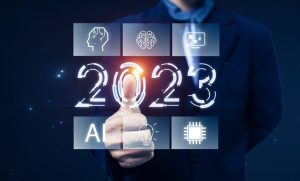 Every physical therapist has physical therapy software on their mind, regardless of whether they are looking to integrate an existing system or entirely new physiotherapy practice management software. The already growing use of physiotherapy practice management software and related technology among patients was sped up by the coronavirus outbreak. PTs had to adapt non-contact treatment techniques in order to deliver better care in 2020, and those trends are currently gaining ground. Recovery has already advanced significantly as a result of patients' greater adherence to home workout programs that provide them with unequaled flexibility and accessibility.
Patients also appear to like virtual care, with no obvious difference in overall patient satisfaction between in-person and virtual care models. From the perspective of a physical therapist, the time savings from virtual care can boost output. In general, telehealth technology is flourishing because, in some use cases, the product is superior to in-person treatment in terms of speed, effectiveness, and efficiency.
Notable, physiotherapy practice management software offers the following
Remote patient communication
An app to prescribe and track your home exercise regimen.
Track your workout progress and save your data in the app
#2 Home Exercise Plans
Top 4 Technology Trends For PT Practices In 2023
One of the most crucial components of physical therapy treatment is HEPs, often known as home exercise plans. At their first physical therapy appointment, patients are often given home exercises, and these are updated as necessary over the course of treatment. They are provided to aid in the transition to autonomous condition management and to complement the work done at each visit.
Through physical therapy home exercise program software, clinicians may now assign patients the necessary exercises without any effort. Additionally, they can use physiotherapy practice management software to monitor these exercises as the patient is receiving treatment. HEPs cannot be compromised, even though some patients may have hectic schedules and find it difficult to find free time. HEPs are beneficial not only for the patients but also for physical therapists also. Know how in this blog.
#3 Virtual Reality
We have all witnessed the widespread use of virtual reality in shopping centers for immersive, three-dimensional experiences in the entertainment and gaming sectors. Physical therapists have been employing it in their clinics to treat patients, though, in recent years. Fun occupational games are used by physical therapists to keep patients interested in their training, while virtual reality exercise games are used to assist patients to stick with their therapeutic routines. Physical therapists are increasingly adopting virtual reality to help patients rehabilitate as augmented reality technology develops.
It was discovered that participants performed better when utilizing virtual reality than they did when using conventional kinds of physical treatment. In addition to enhancing performance, virtual reality also entertains patients. Due to technological developments in the healthcare industry, numerous businesses are now able to provide this type of augmented reality solution. Physical therapy patients receive headsets and instructions on how to access software with exercises that will help them recuperate on their own. Overall, the virtual reality trend looks set to continue as a cornerstone in the market until 2023 and beyond.
#4 Wearables
The use of wearable technology, especially in conjunction with other technological breakthroughs like physical therapy software, is becoming more and more popular among millennials as a preferred method of improving movement and controlling pain. Wearable technology also includes devices that physical therapy clinics can employ for motion capture in addition to things that patients can purchase and wear.
The sensors used in this technology typically attach to different body areas and record movement according to the appropriate range of motion. These devices can monitor a variety of things, including muscle triggers, effort, and range of motion. Thanks to reminder notifications and scheduling capabilities, it is simple to log activity and exchange information. After that, physical therapists can integrate these sensors with programmable software to create tailored treatment plans for greater results.
How can Technology Boost Your Physical Therapy Quality?
Prioritizing patient care
Because it provides individualized care, physiotherapy practice management software is one of the most significant factors contributing to the rise in patient satisfaction rates. Every patient naturally wants to get individualized attention and care. Additionally, a patient's information, including medical history, preferences, demographics, and comments from previous appointments, can be rapidly accessed via physical therapy software.
This enables them to clearly understand the patient's wants. They can make use of this information to create a customized treatment plan that is efficient for a specific patient thanks to the physical therapy software. As a result, the customized plan creates a unique treatment plan for each patient and promotes patient involvement in their care and rehabilitation.
Continuous contact
The most recent advancements in physical therapy technology allow patients to access the exercises that have been prescribed for them whenever and wherever they are through an internet-enabled gadget, such as a VR headset or physiotherapy practice management software. Additionally, patients receive interactive tools that directly contribute to higher patient satisfaction.
The physical therapy program also enables you to communicate with patients after their appointments. It keeps you up to date on their progress and puts you at the forefront of their minds should they ever want more therapeutic services. It's a relief that patient engagement has been made easier by patient relationship management software at all stages of treatment, whether you're sending referral requests to former patients or reminding current patients of impending visits.
The comfort of the home
Working out at home makes it simple to fit fitness into your busy schedule, even while life is busy. It is pointless to spend time and energy getting ready, putting your gym bag in your car, traveling across town, and arguing over parking. Pre-recorded home exercise programs can be useful in this situation.
Being comfortable in their own homes is quite important for some patients. You can encourage them to remain at home and assist them in reaching their fitness objectives by using physical therapy software. It's comparable to using one arrow to hit two targets. The patient satisfaction rate then reaches an all-time high.
Saves the patient's time and money
If a patient had to travel to your clinic for an in-clinic physical therapy session, they would need to get dressed in comfortable clothing, pack their bags, get in the car, drive there, park, fill out lengthy forms, and stand in line before receiving their first session, which would take a few hours. All of this time-consuming paperwork delays their care and lowers patient satisfaction.
Just consider the advantages you would experience if all of these issues were resolved at once. Patients can enjoy their physical treatment while saving time and money thanks to the technological advancements we covered above. The icing on the cake is achieving the goals more quickly than ever.
To Sum Up
In fact, there have been many technological developments that have raised living standards, particularly in the healthcare sector. Physical therapists must stay up with technological advancements if they want to continue to be attractive to patients. Patients are already receiving better care and greater freedom because to a number of innovations, including wearables, virtual care, and the gamification of therapy.
Many physical therapists start off by just upgrading their present physiotherapy practise management software if they are thinking about increasing the technology available in their business to draw in new patients. You can increase patient retention for your practise with excellent software. Last but not least, you may use healthcare predictive analytics software to pinpoint potential causes of negative encounters and offer technologically enabled remedies that meet their specific demands.