Do you know iPhones and Android May Still Download Google's Magic Eraser? With its announcement to release several capabilities of the Google Photos app, including Magic Eraser and HDR video for Android and iOS users who have committed to Google One subscriptions, Google is finally making some of its amazing and exclusive features broadly available.
We'll go over all the specifics below because we all know that the Google Photos app isn't great for taking images, but it does have some sophisticated features when compared to other photo-taking apps, and now even iOS and non-Pixel device users may utilize them.
Read More: Top 5 Mobile Racing Games for iPad and iPhone
Any Android or iOS device with the Pixel 7's exclusive features is available to Google One subscribers.
You may be familiar with Google's Magic Eraser tool, which allows you to quickly remove undesired elements from a selected image with a few taps.
It is regarded as the best object removal tool compared to others because, when it was compared to Samsung's Object Eraser, a rival product, it was discovered to have greater innovation.
It is currently only accessible to owners of smartphones from the Pixel 6 and Pixel 7 series, but very soon it will be available for all Pixel phones without charge, and Google One members will also be able to use it on Android and iOS.
However, this is not the only feature that will be available to Google One subscribers. The HDR feature for films in the Google Photos app, which helps to improve the color of videos, is also on the list.
Also, they will receive a few exclusive collage editor styles in the program. Google also mentioned that all Google One subscribers would receive early access to all new picture editing tools.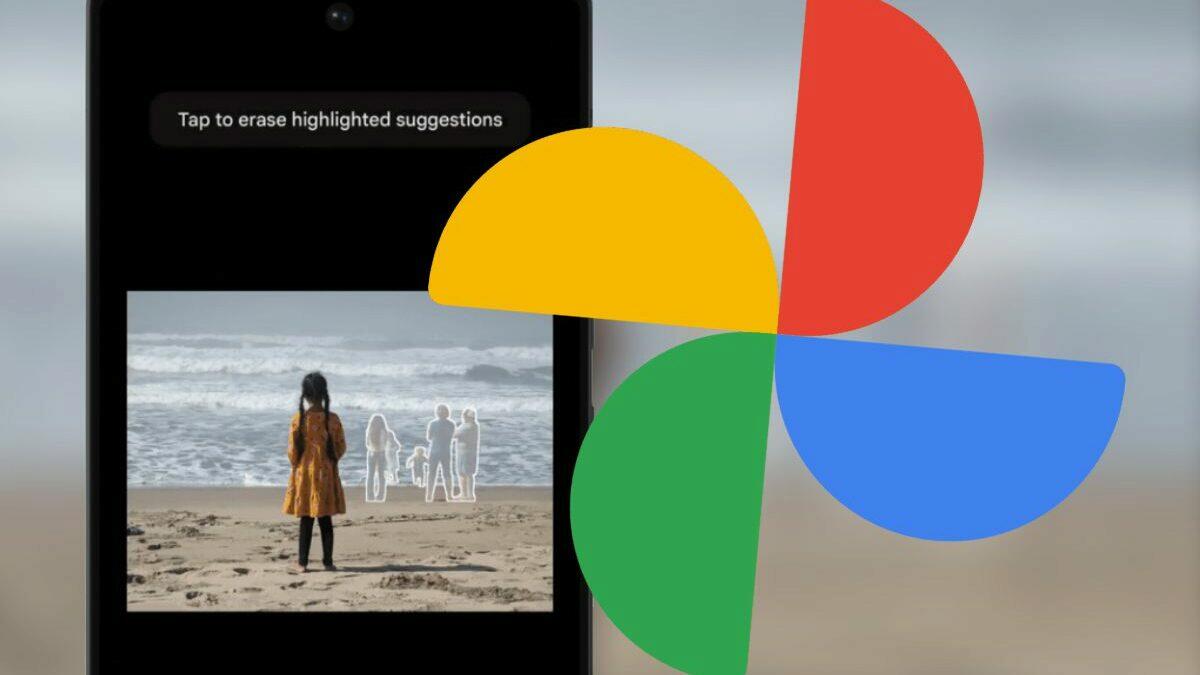 In the past, Google also introduced its own VPN service, which is now a part of the subscription and is free for Pixel 7 and Pixel 7 Pro customers. Subscribers can use it on their iPhone, Computer, or any Android phone.
There is a free trial and a starter membership for 100GB storage that costs $2 per month or $20 per year. For more information, see the company's official website.
According to a Google announcement, devices using its specialized chips will no longer be required to use the Magic Eraser feature, which attempted to automatically delete undesirable portions of a photo and debuted with the Pixel 6. It will begin rolling out to "all Pixel users" and Google One subscribers who use the Google Photos app on Android or iOS on Thursday.
Any level of Google One plan will have Magic Eraser as well as the "Camouflage" feature, which enables you to desaturate potentially distracting background items rather than fully deleting them from an image. You won't need any sort of plan if you already have a Pixel.
In addition, Google claims it is bringing exclusive collage editor styles for Google One subscribers and Pixel users, as well as an HDR effect for movies. Before everyone has access to the new photo editing features, according to Google, it could take a few weeks.
Google has added capabilities to One before; those who pay for premium tiers also get access to a VPN service that can be used on both Android and iOS devices, as well as PCs (and which is included with the Pixel 7 and 7 Pro for no extra cost). Also, the company provided customers with access to other photo-editing tools like color focus and intelligent suggestions.
Read More: How to Get Back Deleted Android Text Messages
Moreover, elements like the HDR Effect will be used to balance out the brightness and contrast of an image while maintaining the balance between dark and light backgrounds and foregrounds. Moreover, Collage Editor will soon have access to more Styles and the ability to use them on a single image. Orders for prints will also receive free shipping. The United States, Canada, the European Union, and the United Kingdom, however, will all experience this.
These additional features have begun to be released, and if you need the Magic Eraser but are running out of storage, it is simple to sign up for a plan. If you do decide to purchase Magic Eraser, please let us know, and don't forget to share your thoughts in the comments section.