Summer is the perfect time to revamp your wardrobe and embrace a simplified style that is both chic and comfortable. One trend that has been gaining popularity is matching sets. These coordinated ensembles take the guesswork out of putting together a stylish outfit and offer a polished look effortlessly. Whether you're heading to brunch, a beach party, or a casual outing, matching sets can be your go-to option. In this article, we will explore the best matching sets that will give you a simplified summer style.
Read More: Fashion Trends To Stay Stylish in 2023
Introduction to Summer Style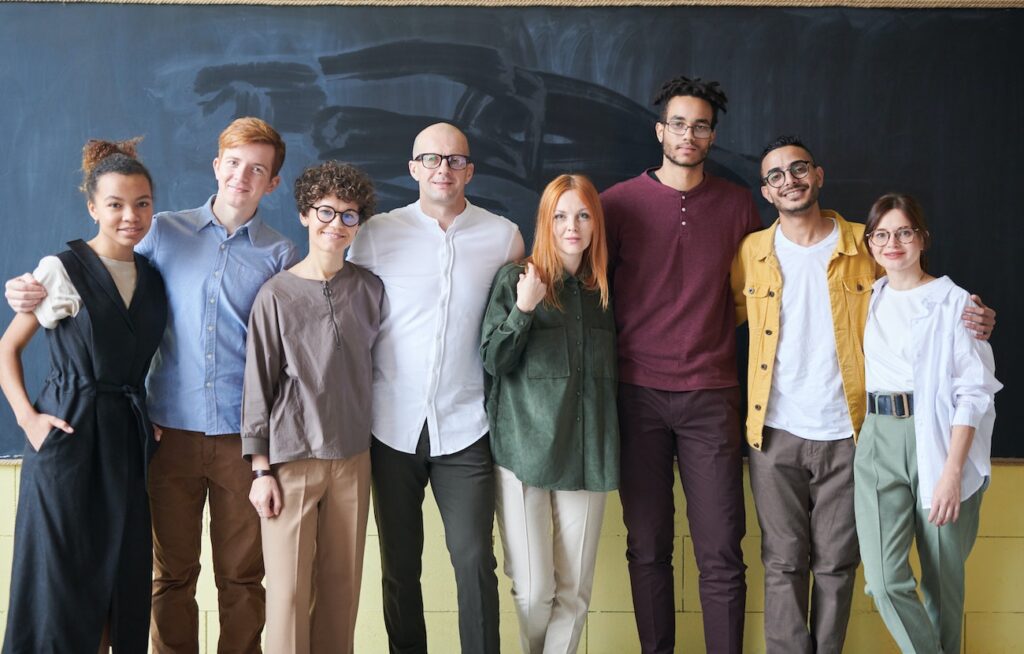 As the temperatures rise, it's important to stay fashionable without compromising on comfort. Matching sets, also known as co-ords, are a versatile and trendy option for achieving a simplified summer style. These sets consist of a top and bottom that are designed to complement each other, creating a cohesive and put-together look.
Benefits of Matching Sets
Matching sets offer several benefits that make them a must-have addition to your summer wardrobe. Firstly, they eliminate the hassle of coordinating different pieces and ensure a cohesive look effortlessly. They save you time and energy when getting ready, allowing you to focus on enjoying the summer days. Additionally, matching sets are incredibly versatile, as they can be mixed and matched with other items in your wardrobe to create various outfits. They also provide value for money as you get multiple styling options from a single purchase.
Floral Delight: Embrace the Essence of Summer
Floral matching sets are a popular choice for summer as they capture the season's essence. Whether it's a vibrant tropical print or delicate blooms, floral sets exude femininity and elegance. Opt for a flowy maxi skirt and a crop top adorned with beautiful flowers for a romantic and bohemian look. Complete the ensemble with strappy sandals and a floppy hat for a picture-perfect summer outfit.
Effortless Elegance: The Classic Monochrome
For a timeless and sophisticated summer style, consider opting for a classic monochrome matching set. Black and white or neutral tones create an elegant and polished look that can be dressed up or down. Choose a tailored blazer and high-waisted trousers for a chic office-appropriate outfit, or go for a crop top and wide-leg pants for a trendy and casual vibe. Accessorize with statement jewellery and a pair of stylish sunglasses to elevate the overall look.
Playful Prints: Add a Pop of Color
Opt for matching sets with playful prints if you want to make a bold fashion statement. Vibrant geometric patterns, tropical motifs, or abstract designs can inject fun and colour into your summer wardrobe. Experiment with different silhouettes like a ruffled off-shoulder top paired with matching shorts or a printed blouse with a flared skirt. Keep the accessories minimal to let the prints take centre stage.
The Power of Patterns: Stripes and Checks
Stripes and checks are timeless patterns that can elevate your summer style. A striped matching set exudes a nautical vibe and is perfect for a beach day or a weekend getaway. Combine a striped button-down top with high-waisted shorts or a skirt for a preppy yet casual look. Alternatively, opt for a matching set with checkered patterns for a retro-inspired outfit. Pair it with white sneakers and a denim jacket for a cool and effortless ensemble.
Comfortable and Casual: Coordinating Lounge Sets
When you want to prioritize comfort without compromising style, coordinating lounge sets are the way to go. Made from soft and breathable fabrics like cotton or linen, these sets are perfect for relaxed summer days. Choose a matching sweatshirt and joggers or a loose-fitting top with cosy shorts for a laid-back yet fashionable look. Add a pair of slides or sneakers to complete the comfortable and casual vibe.
Accessorizing Your Matching Set
Accessories play a crucial role in enhancing your matching set and personalizing your summer style. Consider adding a wide-brimmed hat, oversized sunglasses, or a statement belt to elevate your ensemble. A straw tote bag or a colourful crossbody bag can be the perfect addition to complete your look. Remember to choose accessories that complement the colours and patterns of your matching set while adding a touch of individuality.
Dressing Up or Down: Versatility at Its Best
One of the greatest advantages of matching sets is their versatility. They can easily transition from a casual daytime look to an evening outfit with a few simple adjustments. To dress up your matching set for a night out, swap out your flats for strappy heels, add some statement jewellery, and carry a clutch. By switching from a day to a night look, you can maximize the usage of your matching set and create different styles for various occasions.
Styling Tips for the Perfect Summer Look
Opt for breathable and lightweight fabrics like cotton, linen, or chiffon.
Choose colours and prints that complement your skin tone and body shape.
Pay attention to the fit and silhouette of the matching set to flatter your figure.
Experiment with different accessories to add your personal touch to the outfit.
Don't be afraid to mix and match your matching set with other wardrobe staples for endless styling possibilities.
Read More: How to Stay Comfortable While Looking Fashionable at Music Festivals
FAQs
Are matching sets only suitable for casual occasions? Matching sets can be dressed up or down, making them suitable for various occasions. Choose the right accessories and footwear to adapt your matching set to the event or setting.
How can I make my matching set look more formal? To make your matching set look more formal, opt for tailored pieces, add sophisticated accessories like statement jewellery or a structured bag, and choose a refined colour palette.
Can I mix and match different matching sets? Yes, you can mix and match different matching sets to create unique outfits. Experiment with different combinations to showcase your personal style.
Are matching sets suitable for all body types? Matching sets come in a variety of styles and silhouettes, making them suitable for all body types. Choose a set that flatters your figure and accentuates your best features.
Where can I find the best matching sets? You can find matching sets at fashion retailers, both online and offline. Explore boutique stores, and department stores, or browse through online fashion platforms to discover a wide range of options.
Conclusion
Matching sets are a summer wardrobe essential that combines style, simplicity, and versatility. By investing in a few well-curated sets, you can effortlessly achieve a fashionable and put-together look without sacrificing comfort. From floral delights to classic monochromes, there is a matching set to suit every taste and occasion. Embrace the ease and elegance of matching sets this summer and simplify your style.