Do you know 11 Ideas for Interpreting Cell Phone Rules for Teens? Interpreting cell phone rules for teens can be challenging, as they are a group that is often heavily reliant on their phones for communication, socialization, and entertainment. However, establishing clear rules and guidelines around cell phone usage can be important for promoting healthy habits and minimizing potential risks. Here are 11 ideas for interpreting cell phone rules for teens:
More than 85% of Americans now own a smartphone, making them commonplace in just the last few years. But, they aren't just used by adults. Surprisingly, by the age of 11, more than half of all American teenagers have access to a smartphone. Setting cell phone guidelines for teenagers is therefore more crucial than ever.
We'll go through some of the crucial rules that parents can establish for their kids' cellphone usage in this article.
Read More: Easy Ways to Improve Your Life in 2023
Phone Rules to Set with Kids
Giving your child their first cell phone as a parent is a significant choice. Setting clear rules and boundaries can assist to encourage healthy habits, protect safety, and control costs. With that choice comes responsibility. Here are six key phone guidelines to help you decide how to restrict teen cell phone use.
Keep in mind that your child's phone is primarily there for their safety, not for fun. Make it abundantly clear that, even though kids can use it for enjoyable activities, their safety should always come first.
Be sure your child returns your calls in a timely manner, especially in times of emergency. Teach children how to call emergency services on their phones.
Instill in your child the idea that owning a phone is a privilege rather than a right. Encourage them not to boast to friends or others about their phones.
Implement a technology curfew to assist your child in cultivating positive phone habits. To emphasize how important it is, stick to it persistently.
Tell your kid that you might check their phone now and then to make sure they're using it securely and sensibly. This promotes accountability and trust.
Remind your child to abide by the phone guidelines established by their school. Support and uphold these guidelines to encourage responsible online behavior.
You may encourage teenagers to form good habits and use their gadgets appropriately by establishing these cell phone rules for them.
The Importance of Monitoring Apps and Download Rules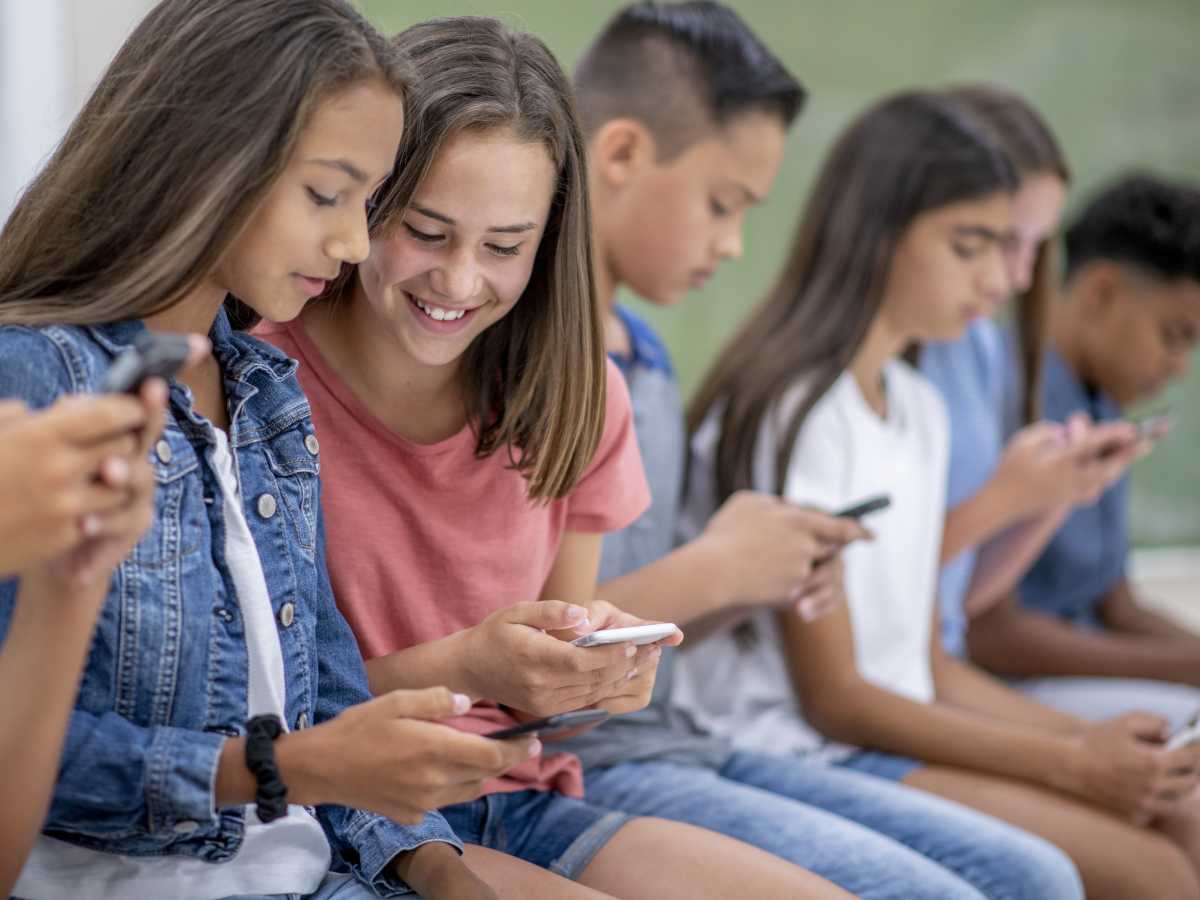 Many parents worry about their children's use of mobile devices as cell phones become an increasingly commonplace element of daily life. The apps and downloads that kids access on mobile phones are one of the major worries. Parents should establish guidelines requiring their consent before downloading any apps to address this. Additionally, parents can supervise and keep an eye on their children's phone activity by using parental control apps like Eyezy.
In order to allay parents' worries about their children's smartphone usage, open communication is essential. Parents may find out what applications their kids are using and what they are doing on their phones by having a conversation with them about it.
Parents who want to restrict their children's use of cell phones are advised to utilize Eyezy. One of the top call history apps available for parents is Eyezy. The program enables parents to monitor their child's internet behavior, read their texts and emails, and access their private social network discussions. Parents may follow their child's whereabouts using Eyezy, find out who they are meeting and talking to, and find out what information is kept on their phone.
The accompanying screen recorder gives parents an even sharper image, and the built-in keylogger displays them everything their youngster types. Eyezy is a wonderful alternative for parents wishing to monitor and control their child's cell phone usage because of its user-friendly interface and good customer assistance.
Read More: Time Freedom is the Ultimate Goal of Life Achievement
5 Rules for Responsible Teen Cell Phone Use
Teenagers need to use their phones responsibly if they want to develop good habits and stay secure online. Parents should think about establishing cell phone guidelines for their teens in order to encourage responsible mobile phone usage. These are some recommendations for creating a positive mobile phone culture for kids:
Creating phone-free afternoons or days for the entire family can encourage positive behaviors and help your teen find balance in their lives.
It's crucial to establish guidelines for your teen's phone use, including what they can use it for, where and when they can use it, and how much they can spend on usage.
Show your kid how to check their phone, text, and data allocations, turn off any needless data-consuming features and download content like videos using wifi to stay within their data allotment.
Your teen can learn to take care of their phone by being given responsibility for keeping it charged and secure.
Discuss with your kid the value of protecting personal information, using secure passwords, being careful when disclosing personal information to strangers, and avoiding cyberbullying.
In conclusion!
interpreting cell phone rules for teens can be challenging, but it is an important step in promoting healthy habits and minimizing potential risks. By setting clear guidelines around phone use, monitoring usage, and educating teens on the dangers of excessive phone use, parents can help their teens develop healthy relationships with their devices. Encouraging face-to-face communication, limiting screen time, and modeling healthy phone behavior can also help teens develop positive habits that will serve them well in the future. Ultimately, by working together with teens to establish clear rules and expectations around phone use, parents can help their teens stay safe, healthy, and connected in a rapidly changing digital world.
To encourage responsible phone use, it is essential to establish cell phone regulations for teenagers. By establishing rules, parents can protect their kids, control spending, and help them form good phone habits. You can start with these guidelines and then modify them to suit your child's requirements and way of life.